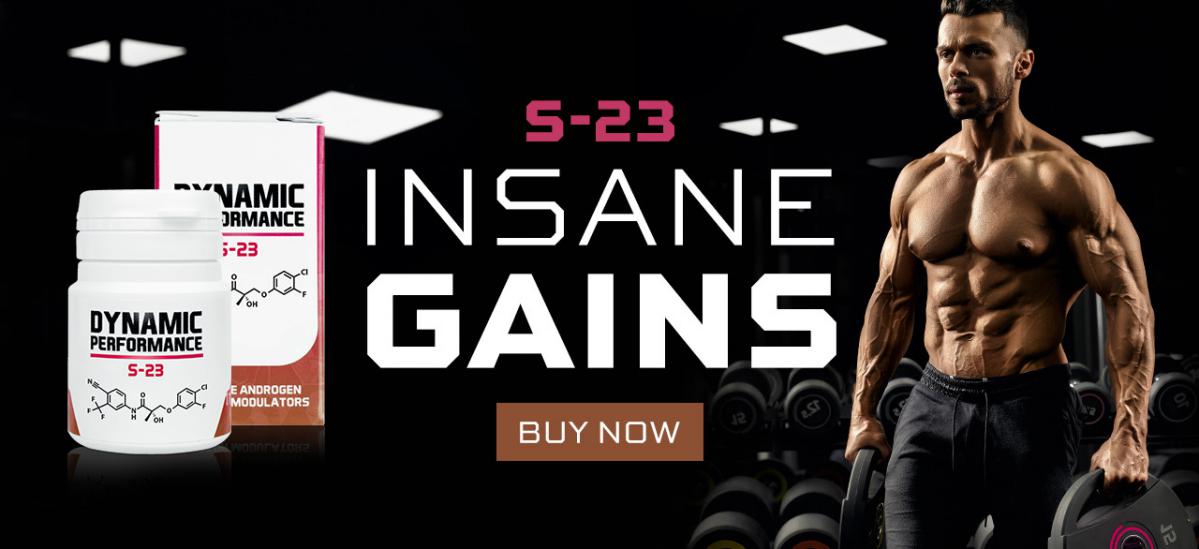 At Peak Body Nutrition, we work with body builders in mind, providing a large selection of supplements for a variety of different purposes. Today we are going to focus our attention to the S-23 SARMs supplement product. We will cover what this is exactly, the potential benefits, side effects and any legality concerns.
What is S-23 SARMs?
The S-23 SARMs supplement was originally developed as a potential male birth control method, but instead it was found to increase the user's lean muscle mass, whilst decreasing fat mass. SARMs are similar to steroids in that they consist of highly anabolic compounds that signal to your body to build muscle. This particular variety was created by modifying a SARM called C-6. It is considered a research chemical, but it is taken recreationally by those who want a fast way to increase lean muscle mass.
What Are the Benefits of S-23 SARMs?
As stated, the main two benefits of S-23 SARMs is an increase in muscle mass, and an accelerated level of fat loss. The idea behind taking these tablets is to combine them with your regular exercise regime, so users will also enjoy a fast recovery time after working out. Furthermore, it can increase bone density, which is important when considering a low bone density is linked to osteoporosis, risk of fractions. Bones protect your internal organs and provide support for your muscles, so this is also a key part of improving your overall fitness.
S-23 SARMs from Peak Body Nutrition
We supply Dynamic Performance S-23 SARMs in boxes of 100 tablets for £44.95, with each table containing 10mg of the selective androgen receptor modulator S-23. This specific type of SARMs forms part of a range of products in this category, for which there are a total of ten different varieties.
Contact Us
To find out more about S-23 SARMs body building supplements, please get in touch with the team by completing our online contact form, or by emailing us at sales@peakbody.co.uk. You can also call us on +44 (0)191 4157550 to speak to us directly. We would be happy to help with any questions you may have for us about these supplements or any other products.