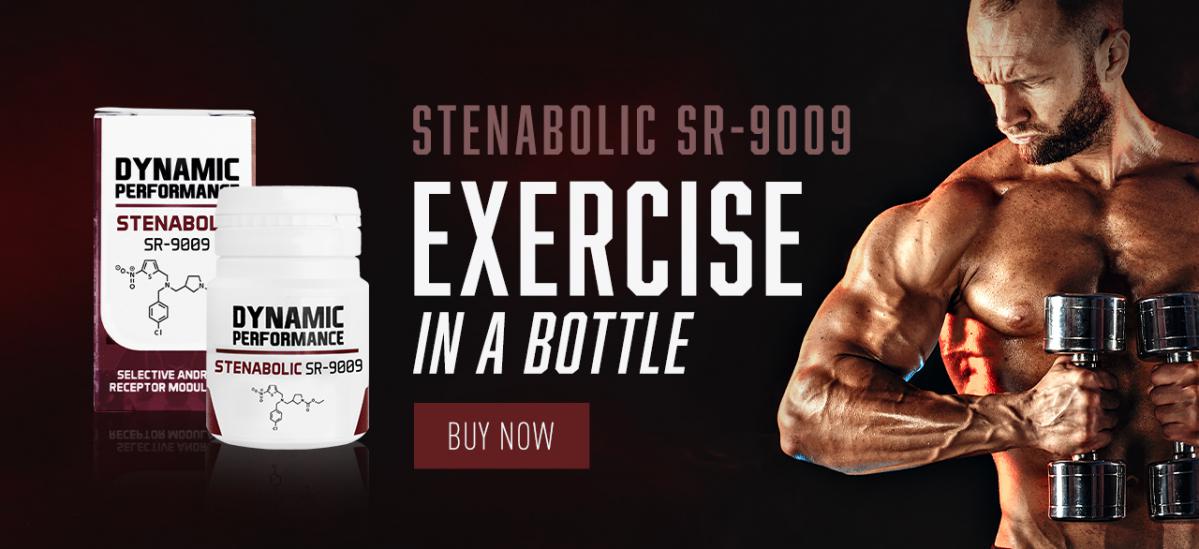 What is Stenabolic SR9009?
Stenabolic is not a SARM, but a REV-ERB which means it affects the metabolism. Stenabolic was developed by Professor Thomas Burris from the Scripps Research Institute. It was found that Stenabolic could be used to significantly increase endurance levels.
How does Stenabolic SR9009 work?
Stenabolic increases mitochondria counts in skeletal muscle, the mechanisms are quite complicated however it is purported to have a positive affect on sleeping patterns, endurance, weight gain and the metabolism in general. For more details it's best to read studies like this one in the International Journal of Molecular Sciences https://www.ncbi.nlm.nih.gov/pmc/articles/PMC5085709/
Is Stenabolic SR9009 prohibited in sport?
Stenabolic SR9009 is on the World Anti-Doping Agency (WADA) Prohibited List as a Metabolic Modulator.
What is Stenabolic SR9009 often stacked with?
SR9009 is often stacked with RAD140, Ostarine or Ibutamoren to build size and strength, or Cardarine when cutting.
What are the known side effects of Stenabolic SR9009?
There's currently no known side effects of Stenabolic SR9009.
It's important to note that these side effects are very rare and if you do notice anything unusual while taking any SARM, it is recommended to stop taking immediately and contact a physician.
Recommended Dosage
Those who use SARMs and SARM-like compounds commonly follow 8 week cycles for lean muscle gain and strength enhancement then take the following 8 weeks off. Due to SR9009 nature, no PCT is required.
 SARM
Dosage
(week 1)
Dosage
(week 2)
Dosage
(week 3)
Dosage
(week 4)
Stenabolic
1-3 x 10mg per day
1-3 x 10mg per day
1-3 x 10mg per day
1-3 x 10mg per day
SARM
Dosage
(week 5)
Dosage
(week 6)
Dosage
(week 7)
Dosage
(week 8)
Stenabolic
1-3 x 10mg per day
1-3 x 10mg per day
1-3 x 10mg per day
1-3 x 10mg per day