Peak Body Nutrition was founded in 1995 by John Citrone one of Britain's most successful body builders, and his wife Kim Citrone.
It is based in Washington, Tyne and Wear and was initially set up to distribute protein powders and meal replacement products throughout the UK. Over the years the company has grown quite substantially becoming a well renowned and respected supplier of sports nutritional products.

Peak Body have built excellent relationships with athletes from various sporting sectors and now have clientele throughout the world. The quality of our products and the hard work that goes into them has ensured that our clients come to us time and time again. With the knowledge that their products will arrive quickly and consistently Peak Body remain a favourite within the industry.

Our fantastic product range consists of supplements that can assist with fat loss, mass and power, endurance and lean muscle. Popular products amongst our customers include Peak Mass Protein, Kaffeine Kick and Pro 50 Protein Bars. A lot of our protein products are over specked and have a higher gram for gram protein content than many of our competitors' products.


John Citrone

- Joint Proprietor/Partner

John Citrone has over 50 years of body building experience after beginning training at the age of 14.
By the time he reached 17 he had won the title of Junior Mr. Britain and continued to win this title in the Senior and Masters categories too. As well as his Mr. Britain titles John has also won eight Mr Universe titles, two Mr. World titles and a British bench press title.
A timeline of John Citrone successes can be seen below.


1960 - John began competitive body building


1961 - John won his first title Mr Britain for the Juniors category at age 18, where he became famous throughout the UK.


1963/64 - John took part in the NABBA (National Amateur Body-Builders Association) Mr. Universe


1965 - John won his second Mr. Britain title


1966 - John won his first Mr. Universe title as well as the Mr. Europe title.


1967 - John won another Mr. Universe title beating the famous American body builder Freddie Ortiz. After winning this title he retired from the competition but came back to it in 1982.


1991 - At age 48 John won the Mr. Europe title and the Mr. Britain title in the Masters category.


1994 - Aged 51 John won the NABBA Mr. Universe and the WABBA (World Amateur Body Building Association) World Championships titles in the Masters categories. He completed these successes again in 1995.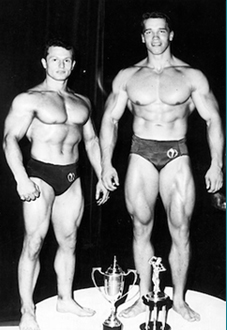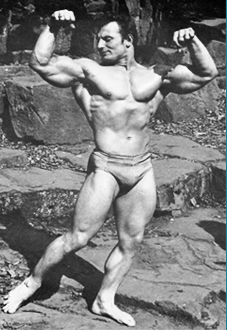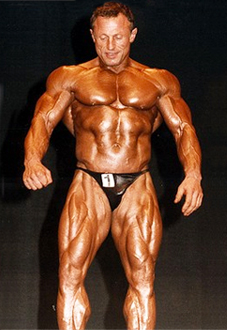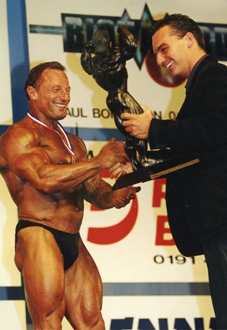 For John to achieve what he has throughout his life it has taken him a lot of time, hard word, discipline and dedication. He has competed worldwide for his titles and has become one of the most respected bodybuilders in the industry. In 2000 he earned his place in the British Body Building Hall of Fame where famous names Bill Pearl,
Arnold Schwarzenegger and Tom Platz also reside.